Are the shares in or out of favour?
They are definitely in favour. The big mining companies have been storming performers over the last twelve months and in recent weeks as commodity prices have been rising. They are largely responsible for why the FTSE 100 has been setting record highs recently.
Anglo American has been the star performer over the last year, but has been a disappointing long-term investment. A look at its share price chart below will give you some indication as to how volatile it has been.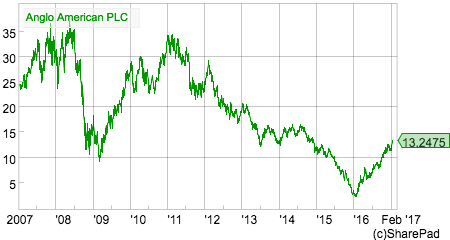 Most of the other big miners have been bad medium-term investments with all of them losing money over the last five years. Antofagasta, BHP Billiton and Rio Tinto have beaten the FTSE-All Share Index over a ten year period had you had the patience to stick with them. Randgold Resources has been a phenomenally successful long-term investment.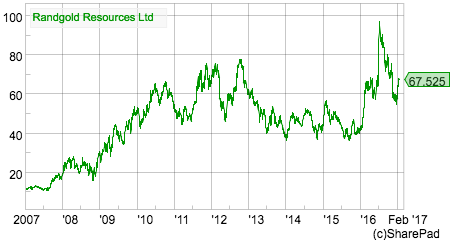 A look at the table below shows you how strong sentiment is towards the mining sector at the moment. The general mining companies such as Anglo American, BHP Billiton, Glencore and Rio Tinto are trading at one year highs and have rallied hard from very depressed levels just under a year ago. Antofagasta is not far away from its year high.

Gold miner Randgold and silver miner Fresnillo are some way off one year highs probably due to recent weakness in the gold and silver prices respectively.