What is the company saying about its dividend policy?
SharePad has a detailed news function. It contains RNS and Dow Jones' news stories going back several years. This means that you can read a company's financial releases and major news stories without having to leave SharePad and trawl the internet.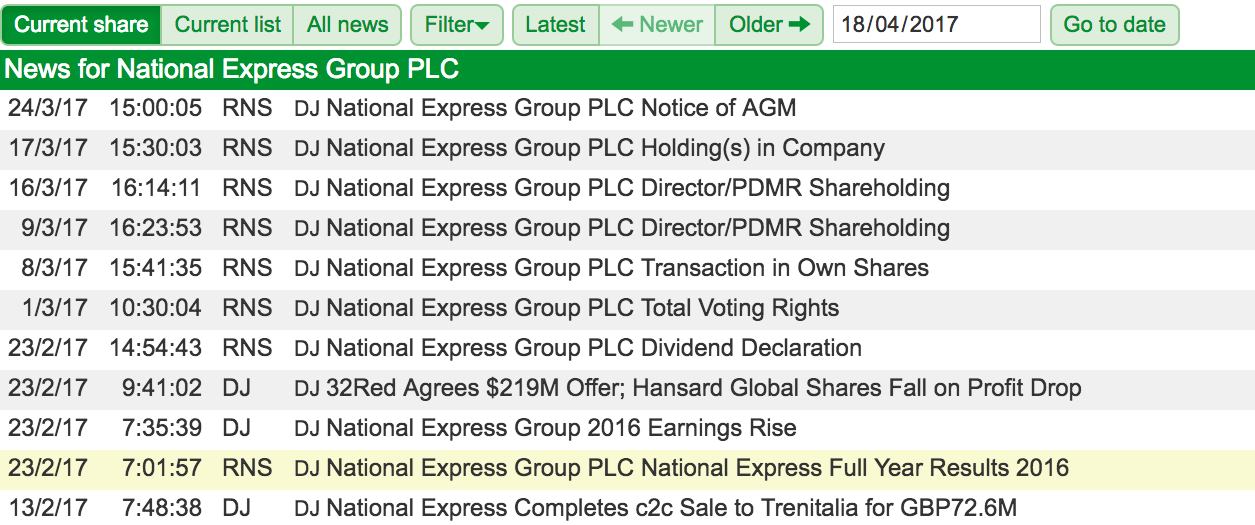 Here we can see that National Express released its 2016 results on 23rd March 2017. It made the following comments about its dividend:

"...means we are both raising our annual free cash flow guidance to GBP120 million and we propose a 10% increase in the final dividend."
"The second half of 2016 saw a significant weakening of Sterling against world currencies with markets forecasting a broad range of future movements. In light of this volatility, our long-term dividend policy remains to pay a dividend covered two times by Group earnings. We propose a 10% increase in the final dividend giving an 8.4% increase in the full year dividend to 12.28 pence, which is 2.2 times covered."
The possible concerns about free cash flow to pay rising dividends has been met with an improved free cash flow guidance for 2017.