The income challenge facing investors
Low interest rates have made it much harder for people to get a decent income from their savings. The amount of income you can get from a £100,000 savings pot has plummeted in recent years. Back in 1990, an annuity made a lot of sense for a 65 year old man as £100,000 would buy over £15,000 of annual income for life. He'd get his money back in just over six and a half years.
Today, it's just over £5,400 according to a number of annuity best buy tables. That figure is down over £400 from two years ago when I last wrote about this subject.
Annuity income for a man with £100,000 savings
| Age of retirement | Income August 2017 (£) | Income August 2015 (£) |
| --- | --- | --- |
| 55 | 4206 | 4741 |
| 60 | 4699 | 5181 |
| 65 | 5433 | 5852 |
These incomes are fixed for life. There is no protection against inflation and no option to leave your pension pot to your relatives after you die. Given this backdrop it is not surprising that many people have decided to take their pension savings into their own hands and have a go at getting a bigger bang for their buck.
But just how easy is it to do this?
My view is that it is possible to do better but I wouldn't say it was easy or without risk.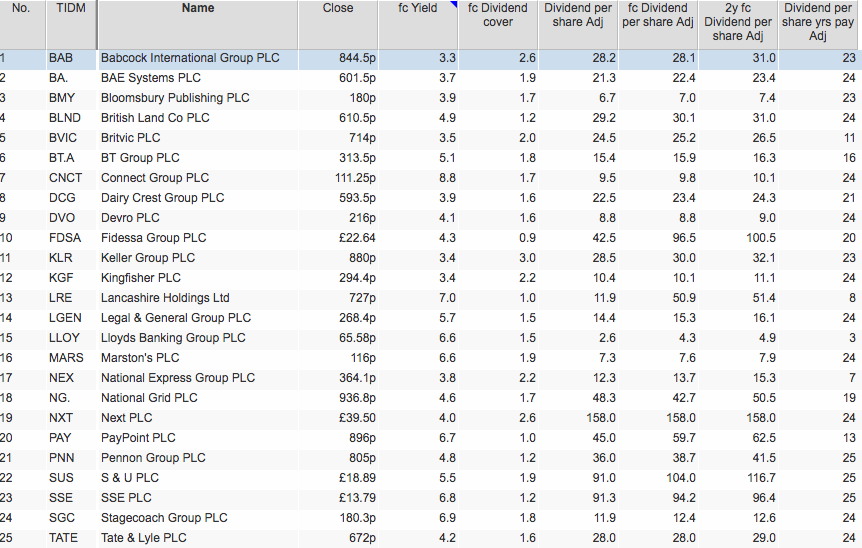 Above is a list of 25 dividend paying shares. Some of them have very high forecast yields with the average yield being 5%. Most of them are expected to maintain or increase their dividend payouts and have paid a dividend of some kind for a long period of time. The exceptions here are Lloyds Banking Group and National Express which have returned to paying dividends after recovering from periods of difficulties.
This list is not a recommended portfolio. High yields are often a sign of a questionable dividend or one that is not expected to grow much. I could make a bear case for many of shares above if I wanted to and could have done so many years ago as well. That said, I do think that many of the above have potentially quite resilient income and dividend streams. This is something that you should research before buying any high yielding share.
What I wanted to show you is what happens to a portfolio like this if dividends and share prices don't change at all. All that the investor does is reinvest the dividends to buy more shares every year.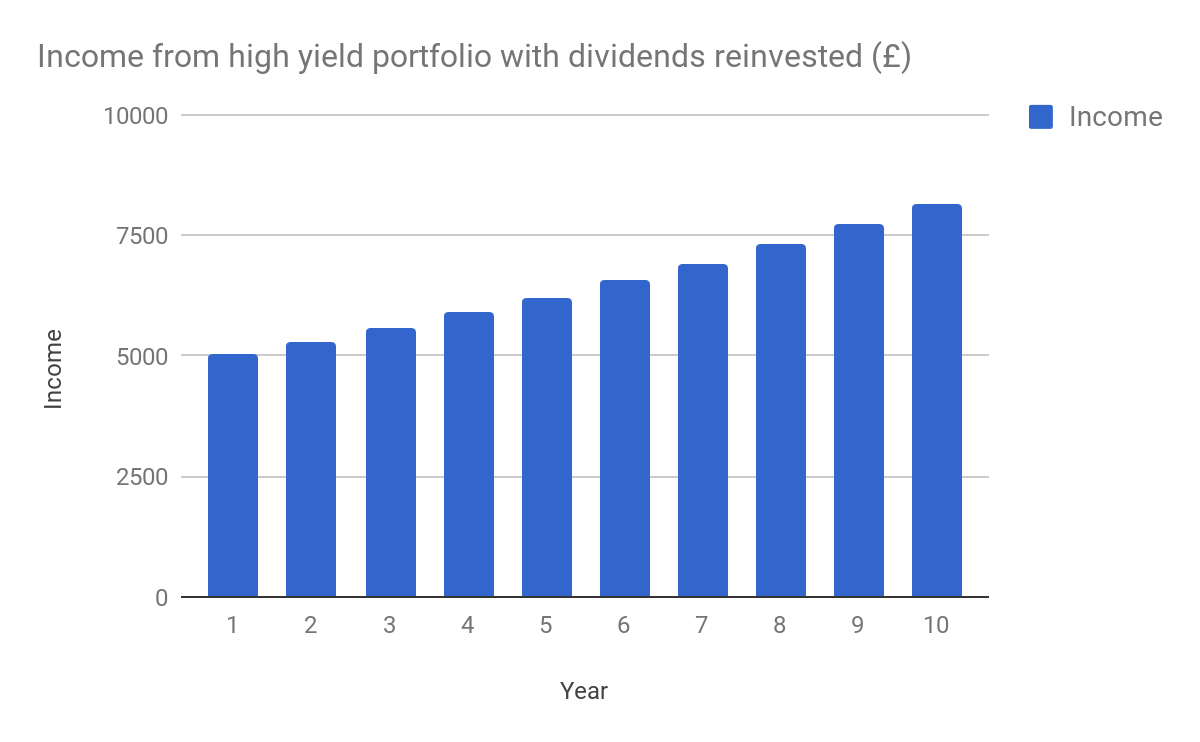 Over ten years, the portfolio income on a £100,000 portfolio increases from just over £5,000 to £8,156. This is the power of compound interest and time at work. Even with very modest returns on a portfolio it is possible to compound the value of your savings with remarkable results.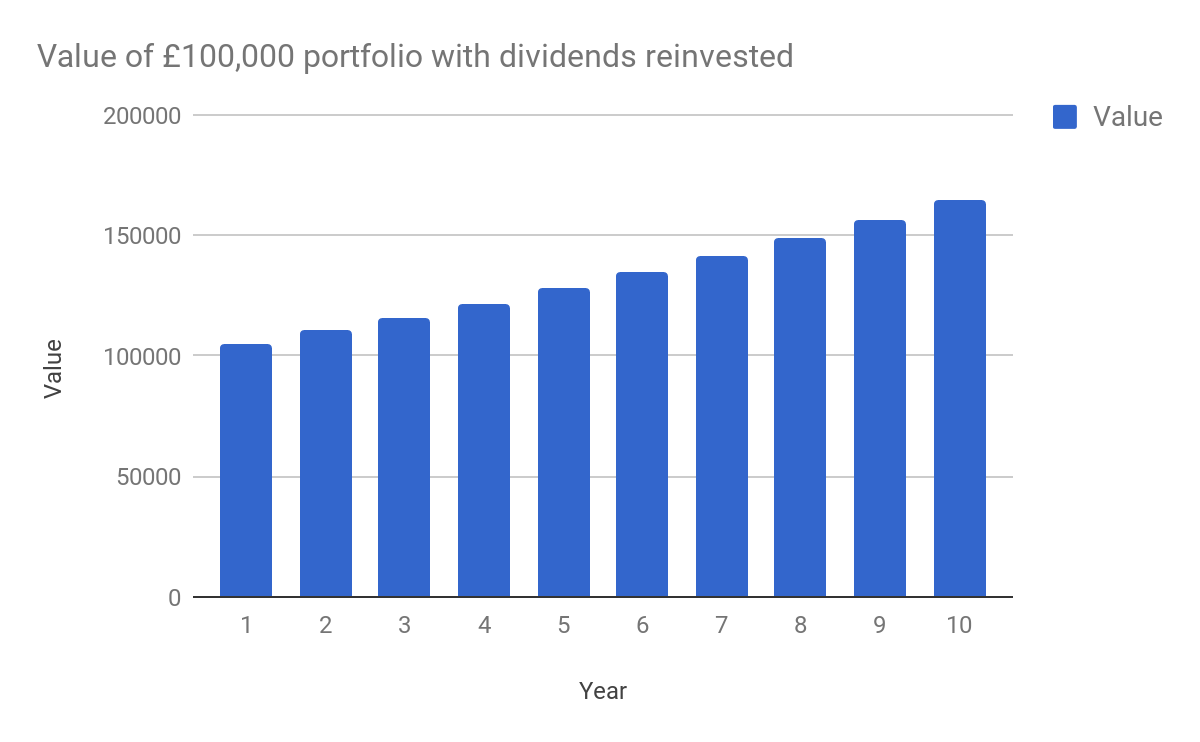 The longer you leave this process to work the better the outcome can be. Warren Buffett has been very upfront that the effect of compound interest over more than 60 years of investing has played no small part in him becoming one of the world's richest men.
This is how I explain investing to my children and friends. Yet many people choose to ignore this powerful force in favour of trying to get rich quickly.
With the current stock market populated with many expensive shares, I think this kind of approach to investing should resonate with some investors who are within ten years or so of retirement and with an eye on their future income requirements. With some research, I think it is possible to find shares that can take some risk away from their savings pots and put them in a good place to getting a decent income stream without handing over their money to an insurance company.